The relationship between the EU and the Western Balkans has been an unsteady one, to say the least. Of the six countries in the region – Montenegro, Serbia, Kosovo, Bosnia, Macedonia and Albania – only Serbia and Montenegro have begun accession talks with Brussels, as the EU has come to increasingly neglect the region as Brexit and other internal crises took up its political bandwidth. In that sense, Albanian Prime Minister Edi Rama's visit to Brussels last week to push for the start of EU accession talks, was like a blast from the past. But with Rama's government facing allegations of corruption and links with organized crime, it also demonstrated how EU policy towards the Western Balkans has become dangerously frayed.
Since the Yugoslav wars of the 1990s, the EU has sought to stabilize the Balkan region, primarily by offering a "membership perspective" to its countries, on top of structural funds – an approach best described as a carrot without the stick. One of the four regional candidate countries, Albania, is especially keen to progress to the next stage. In the run-up to Rama's meeting with EU Council President Donald Tusk, however, the Albanian opposition made a number of claims that the government was colluding with organized crime groups. Though Tusk did not respond to the allegations against his guest, his message was simple as it was clear: without improvements to the rule of law, Albania will not progress to formal negotiations.
For Western Balkan countries stuck in the EU's waiting room like Albania, the hopes of further European integration appear increasingly distant. EU leaders have little interest in the combustible region, which never appears far from a new crisis. Certainly, the EU has been keeping busy with a number of other issues, from Brexit to Eurozone reform to the refugee crisis. And with member states experiencing enlargement fatigue, there is little appetite to expand the Union anytime soon.
However, forgetting about the Balkans could prove to be a tactical mistake in the long term. By disengaging from the region, Brussels is refusing vital guidance and oversight in the form of an effective accession process, with the result that the region is rapidly slipping back into bad habits. In fact, European unwillingness to expend meaningful political capital on the region has only exacerbated pre-existing resistance to reforms.
Macedonia, for instance, showed promise for several years but reform efforts have stalled. The country faces an uphill battle to move to official membership, not least because of recent political turmoil. In November, Enlargement Commissioner Johannes Hahn helped negotiate a way out of a constitutional impasse, which eventually led to a peaceful transition of power to newPM Zoran Zaev. But whether reforms will regain momentum remains to be seen. Meanwhile, Federica Mogherini, head of the EU's External Action Service, has overseen several meetings between arch-rivals Serbia and Kosovo, though no side is closer to resolving the ongoing territorial conflict.
As a result of such foot-dragging, both the EU and Western Balkan countries are losing trust in each other. As governance issues remain unaddressed, the political classes in several West Balkan countries are drifting towards authoritarianism and corrupt governance. The outcome is cynicism towards the EU and deteriorating living conditions for many citizens in the Western Balkan region. The lack of movement over European integration has caused a decline in public support for the EU across the Western Balkans.
Bosnia and Herzegovina, for example, have been trapped in post-conflict inertia since 1995 and desperately need a positive vision to offer its citizens. Meanwhile, Albania has become a regional hub for the production and transit of drugs. Alleged links between drug gangs and the Albanian establishment, as well as money laundering and broader corruption, suggest a deep crisis of governance and legitimacy.
Tragically, such backsliding also affects Montenegro, the region's most advanced country in terms of EU accession. Montenegro joined NATO last year amid political chaos caused by contested parliamentary elections. During the October polls, Milo Dukanovic was accused of having created an atmosphere of intimidation and engaging in voter fraud to steer the elections in his favor. To protest their criminalization and electoral outcome, the opposition parties entered into a parliamentary boycott that lasts to this day. A EU delegation in September tried to broker a truce but failed due to the government's stubborn refusal to agree to snap elections as demanded by opposition leaders.
As if this was not already bad enough, a spate of violence related to organized crime is adding to the state of emergency in the country. The conditions are exacerbated by low conviction rates for gang-related murders. Together with Serbia, where gang violence has been on the rise as well, authorities have solved merely four of 83 murders since 2012. The reason is deeply chilling: organized crime and state institutions are often intertwined, meaning the state willingly turns a blind eye to crime, or, at the very least, is unable to enforce the law. In the case of Montenegro, the Dukanovic government is increasingly unable to provide basic security and stability required for joining the EU.
The current regional political climate reveals that the Balkans now need EU support more than ever before. Brussels needs to make important decisions concerning the Western Balkans – re-instate stability along its periphery, or remain passive and see problems escalate. Merkel's rare interventions over Serbia and Kosovo have usually been effective, while Macron – who visited the region in the summer – set out in a speech in September that a "sovereign, united, democratic Europe…could gradually expand to include the Western Balkan countries."
The best way for countries such as Albania, Macedonia and others to improve the lives of their populations is through genuine, mutual engagement and increased European scrutiny of the actions taken by their governments. However, for this to happen, Balkan countries need to be shown that internalizing the EU's values will go a long way towards improving governance, tackling corruption and achieving prosperity.
This article was first published on International Policy Digest.
Bestechung, aufgeblähte Botschaften von Hirnlosen Idioten, EU Delegationen und Missionen, durch inkomptende Kriminelle oft geleitet, geben mit der Privatisierung und System falschen Wirtschafts Beratung etlichen Balkan Ländern den Rest.
Die Aserbeidschan Mafia mit der "Signa Holding" mit Rene Benko, kontrolliert nicht nur die Deutsche Börse, sondern viele Immobilien in Austria und Deutschland Telekom, Öl Firmen, EUROGATE, direkte Partnerschaft mit der Nghradeta, Banken Mafiosi kontrollieren Alles, bestechen auch jeden Politiker.
US expert on the Balkans Daniel Serwer has commented on the
Council on Foreign Relations (CFR)
once again listing the Balkans as a stability problem.SOURCE:
B92
, TANJUG WEDNESDAY, DECEMBER 13, 2017 | 10:47Serwer spoke for the N1 broadcaster in Bosnia-Herzegovina, after the US NGO published its "Preventive Priorities Survey 2017."
Serwer said that he did not think the document should make people in the Balkans "more afraid than they already are."
"There are lots of people in the Balkans concerned about instability there, and it's well within the power of people in the Balkans to prevent bad things from happening and to return to the more solid European path. There are countries trying to do that in the Balkans, certainly Montenegro is one of them," he said.
But even that effort bring risks because Russians do not like what Montenegro is doing, he said, adding that there was "no new news" in this survey for people in the Balkans.
"There's nothing in that report that people in the Balkans don't already know. There have been occasionally clashes, the clash in the Macedonian parliament for example, and that these things can expand and grow much worse seems to be quite obvious," he said, and added:
"You also have quite a few extremists in the Balkans, both Islamist extremists returning from oversees and maybe more importantly some local nationalist extremists, who are fond of weapons and clashes with their enemies. I think what's notable here is that the Council on Foreign Relations for the first time in many years has listed the Balkans as a problem."
The fact that it is in tier 3 of the survey has to do with the fact that there are much more important problems – "but it's the first time in a long time that the Council has listed the Balkans," Serwer continued.
Asked about the US interest in "Russia's growing influence in this region," he replied:
"I think people are concerned about it here, but not only in that region, they're concerned about it in what we used to call Eastern Europe, Poland, they're concerned about the Russian destabilization efforts also in the Baltic countries. I would say it is a global concern, and the Balkans is one of the regions."
According to the N1 website, he said that the Russians are "partially successful, but not too much."
Asked to comment on former High Representative in Bosnia-Herzegovina Wolfgang Petritsch's statement about that country being the weakest link in the Western Balkans, Serwer said the Austrian diplomat was "basically right."
"The peace process in Kosovo has actually gone a little faster that the peace process in Bosnia-Herzegovina. Bosnia-Herzegovina suffers from the constitution which makes the country extraordinarily difficult to govern. And that's very difficult to fix, because you need a two-thirds majority in parliament. So Bosnia-Herzegovina is the weakest link and the Russians like to attack the weakest link and you see them doing that in their support for Milorad Dodik in particular," Serwer said.
"The Hague Tribunal's verdict have not brought about any sort of reconciliation in the Balkans, they tended to increase rather than decrease tensions. That was certainly not the intention when the Tribunal was created," he said, when asked about the situation in the Balkans in the wake of the recent verdicts in the trials of Ratko Mladic and Jadranko Prlic et al.
Die Dulaku Brüder erhalten ebenso neue Baugenehmigungen, wo erneut der Bebauungs Plan und alle Gesetze über Bord geworfen wurden.
The National Territorial Council (KKT), presided over by Prime Minister Edi Rama, has formally approved the construction of a 26-floor tower next to Skënderbeg Square, between Rruga e Kavajës and Rruga e Durrësit. The…
The current deadlock in the election of the High Prosecutorial Council (KLP) member from civil society risks resulting in a complete standstill of the judicial reform. This appears to be the conclusion of the…
As expected, Prime Minister has mobilized the "opinions" of the EU and US ambassadors, supported by a flawed legal document, in his attempts to defend himself against the criticism of the opposition that his election of a Temporary General Prosecutor is anti-constitutional. Immediately after the press conferences of PD leader Lulzim Basha and LSI leader […]
Regierungs Show Programm erneut, das man nur Posten mit qualifizierten Personen besetzt.
Die vollkommen unnötigen Überschwemmungen der Autobahn, Gewerbe Gebieten, vom Einkaufs Centrum: City Park, zeigt in Tradition eine Idiotie, wie es keine andere Regierung der Welt vorlebt, inklusive der EU Geldgeber in Tradition. Edi Rama, wie immer unter "Koks" stehend, schwafelt herum, nur der einzige fähige Minister: Fatmir Xhafaj, zeigte seine Wut, über soviel kriminelle Unfähigkeit.
Show Programm in Fortsetzung, nur Idioten erhalten Posten, wie bei der EU, wo jeder Idiot, auch Botschafter werden kann.
Der IMF stellt sogar fest: die EU Programme für die Reform der Verwaltung und Ausbildung, sind schwachsinnig

Klientel Show: Edi Rama
Edi Rama zerstört die letzten Reste einer Funktion der Adminstration?
The Public Administration Reform Has Failed
Albana Kociu:

Edi Rama, the totally incompetent women's club at the kids level

In July, outgoing Minister of State for Innovation and Public Administration Milena Harito announced that the public administration didn't work properly and that several reforms would be introduced during the Rama 2 government: We aim…..

The conclusion of the KLSh audit is devastating:
The Department of Public Administration – in the quality of only and all-powerful administrator of the HRMIS system, and the institution responsible for the implementation of the legislation of the civil service in the state administration institutions – has not drafted an institutional strategy and an action plan for the implementation of the HRMIS system as well its completion with data and its interaction [with other databases] with the aim of making it fully functional. The HRMIS system is still not completed with all the data from all envisioned institutions, in particular the local government units. The interaction process of the HRMIS system with other systems is currently suspended. The HRMIS system does not realize the aim determined in VKM 117 […], its use as source for information and planning because of the low level of completion with data from institutions […].

The effectivity and efficiency of this system has not been accomplished and it is still not known when it can be accomplished.

In 2014, the Rama 1 government signed a contract of €246,000 to activate the HRMIS modules and extend the system to all state institutions. In 2015 the contract was supposed to end. However, two years later the system contains only 55% of the necessary data and still hasn't been extended to all state institutions. Moreover, according to VKM 117 from March 5, 2014, HRMIS was supposed to interact and be compatible with the systems of the Civil Registry, Institute of Social Insurances, the Institute of Health Insurances, the Treasury, and the Tax Directorate. So far, only the Civil Registry has been connected…….

The effectivity and efficiency of this system has not been accomplished and it is still not known when it can be accomplished.

This conclusion of the KLSh should have led to the immediate dismissal of DAP director Albana Koçiu, who, however, is still firmly in place. Meanwhile, instead of reforming his administration along EU standards, paid by EU money, the Prime Minister is busy removing entire swaths of the government at random, while failing to hire actually qualified new (and loyal, of course) civil servants.
einige Ausschnitte jüngst von Foreign Policy: "Mr. Rama's recruitment of inexperienced apprentices and corrupt loyalists " —"Mr. Edi Rama's government is incompetent and a prey to a significant influence of Islamic State; it must be emphasized that Albanian National Intelligence Service has been infiltrated by Islamic State agents and its well trained officers" ——"Mr. Rama's Government members who constantly pressure foreign investors for huge bribes and expensive vacations abroad."—-" came to power thanks to his deep connections with criminal factions"– drug barons, money laundering

Comedy Figuren, als Justizministerin und Vize Minister.
Gegenseitige Alibis gibt man sich im Mafiösen Rausch! Verantwortlich für viele Betrugs Projekte in Albanien: Die Banden kassieren dabei über die Architektur und Consults prächtig ab.
Patrick Janssens (2012)das von Patrick Janssens :: SP Partei Chef in Belgien.
Das Diebstahl Mafia Imperium des Betruges: des Suma Chakrabarti, EBRD Präsident Skenderbeu Projekt, ein Betrugs Projekt, Lungomare, der Rathaus Plaz in Durres,Veliere in Durres immer die selben Leute.
Hintermann
Hintermann der korrupten EU Banden, für das Skenderbeu Projekt.
Patrick Janssens (2012)das von Patrick Janssens :: SP Partei Chef in Belgien.
Nun werden erstmalig die Namen genannt, wer in dem Super korrupten Projekt, mit den Palmen die Verantwortung, was die Abwässer Kanäle schloss, was wir aber vor Jahren ebenso schon berichteten. Wie bei EU und Berliner Politikern: Kompetenz Null, Gesetze und EU Regeln für Strassen kennt man nicht, auch keine Schwerkraft, das Wasser ablaufen muss, mangels IQ, wurden die Ablauf Rinnen und Kanäle zubetoniert, denn Drainage braucht man nicht in Albanien, denn Beton muss vor allem verbaut werden. Idiotie Projekte ohne Ende des Betruges in Albanien. Alle Original: "functional illerate" – dümmer wie Tiere, welche Nichts kapieren und kapierten.
Projekt Verantwortlicher: Der damalige Wirtschaftsminister: Arben Ahmeti, der ebenso heute erneut für solche Projekte zuständig ist, obwohl er nicht einmal Auto fahren kann, die Strassen Verkehrsordnung kennt, einen schweren Verkehrsunfall in Mazedonien verursachte, weil er bei Überhol Verbot, in einer unübersichtlichen Kurve überholte, gegen einen Buss krachte.
Niemand überholt bei so einer unübersichtlichen Kurve im Balkan, aber Minister sind bekanntlich extrem dumm in Albanien. Der Jeep des sogenannten Ministers, hat sich überschlagen, liegt auf dem Dach.

Implementierer:
Dann Lefter Koka der Umwelt Minister, als Verantwortlicher der Strassen Behörde, erneut: ARRSH::: Dashamir Xhika: Beides schwer kritisierte Berufs Verbrecher, welche nur Phantom Projekte produzierten.
Der Vertraute von Edi Rama: Benet Beci, Direktor des Staatlichen Entwicklungs Fund – Fondi Shqiptar i Zhvillimit
Shkruan: Gjergj Zefi
Nuk ka asnjë dyshim se përmbytja e një segmenti të autostradës Tiranë-Durrës, duke shkaktuar dëme të mëdha në bizneset, banesat, makinat dhe gjithçka tjetër përreth, është vepër e korrupsionit, marrëzisë dhe makutërisë e disa funksionarëve dhe ish-funksionarëve shtetëror, me anë të projektit korruptiv të vendosjes së palmave të famshme gjatë këtij aksi. Jo rastësisht pjesa e përmbytur përkon me pjesën e ndërhyrjes korruptive të disa organeve shtetëror, në vitin 2014, ku u realizua projekti i gjelbërimit të aksit Tiranë-Kashar-Rinas.
Në kohën kur këto institucione kishin një projekt për zgjerimin e autostradës, shpenzuan 600 mijë euro për gjelbërimin e përkohshëm të aksit, sigurisht për të vjedhur një pjesë të parave. Zbatimi i projektit, në mënyrë korruptive dhe të papërgjegjshme, bëri dy ndërhyrje në autostradë, të cilat sollën përmbytjen. Projekti ngushtoi kanalet kulluese si dhe mbylli çdo hapësirë në trafikndarësen, duke bllokuar kalimin e ujit nga njëra anë në anën tjetër të autostradës. Ngushtimi dhe bllokimi i kanaleve kulluese ka qenë përcaktuese në përmbytjen e autostradës dhe të zonës përreth.
Po kush janë arkitektët e palmave të famshme?!
Ky projekt është zbatuar në bashkëpunim nga Fondi Shqiptar i Zhvillimit, Ministria e Mjedisit dhe Autoriteti Rrugor Shqiptar.
Fondi Shqiptar i Zhvillimit u bë pjesë e këtij projekti. Ministria e Mjedisit e financoi. Autoriteti Rrugor Shqiptar dha miratimin. Kreu i ARRSH ishte Dashamir Xhika, përfaqësues i Lëvizjes Socialiste për Integrim, i kallëzuar edhe në prokurori nga Kontrolli i Lartë i Shtetit. Ministër i Mjedisit ishte Lefter Koka, përfaqësues i LSI. Drejtor i Fondit Shqiptar të Zhvillimit, Benet Beci, njeri i të gjitha pushteteve, kandidat për deputet i Partisë Demokratike, por menjëherë i besuar i socialistëve dhe personalisht i Edi Ramës. Tre zyrtarët dhe ish-zyrtarët në fjalë janë pjesa e dukshme zbatuese e projektit sekondar të transformimit të aksit Tiranë-Kashar-Rinas, duke sjellë pasojat. Por, nuk ka dyshim se këta janë thjeshtë zbatues, pasi ideatorët fshihen pas.
Ideatorët e palmave janë një rreth më lart në hierarki. Ata kanë dalë me deklarata në mbrojtje të projektit korruptiv, për të cilin deri më sot nuk ka asnjë të ndëshkuar nga drejtësia, por që mbetet për t'u parë nëse do t'i shpëtojnë Byrosë Kombëtare të Hetimit dhe organeve të tjera që do të veprojnë që nga viti 2018 e në vazhdim.
Delfini i katërt është ish-ministri i Ekonomisë, Arben Ahmetaj. Ky personazh kishte për të detyrë monitorimin e të gjitha investimeve publike të institucioneve shtetërore. Para se të zbatohej projekti i palmave, Ahmetaj kërkoi nga kompani të huaja për të marrë përsipër zgjerimin me tri korsi të autostradës Tiranë-Durrës. Ky projekt parashikonte asgjësimin e palmave sapo të vendoseshin. Nuk ka dyshim që një marrëzi e tillë, si shumë marrëzi të tjera në këtë vend, nuk mund të jetësohej pa miratimin e kryeministrit Edi Rama. Nuk është aspak çudi se ideatorët e projektit që solli përmbytjen e autostradës janë Edi Rama dhe Arben Ahmetaj, ndërsa zbatuesit janë Dashamir Xhika, Lefter Koka dhe Benet Beci. Por, nuk mbaron me kaq. Cinizmi nuk paska fund. Edi Rama doli një ditë pas përmbytjes së autostradës, duke kërkuar të nxirreshin përgjegjësitë penale për përmbytjen./Pamfleti.com
http://www.pamfleti.com/bajlozet-qe-permbyten-autostraden
in einem 95 seitigem Report:

Wenn Idioten Direktoren werden, Nichts tun, auf Anweisung von Edi Rama, denn das illegale Bauen zerstört das Land, was lange bekannt ist und war.
Der EU finanzierte Baubetrug an den Nationalstrassen und Land unter: Notstands Kathastrophe
Viel reden, Nichts machen, auch der neue Direktor der Strassenbehörde redet, macht Nichts, obwohl die Kathastrophe ja seit Jahren bekannt ist. Das illegale Bauen, wird nicht gestoppt, mit jeder Million der KfW, EU Gangster, wird Geld gestohlen, erneut in illegale Bauten gesteckt, obwohl jed
Der Direktor der Strassen Behörde: Afrim QENDRO, (vorbestraft, wegen Amtsmissbrauch, Betrug, Dokumenten Fälschung) spricht deutlich davon, das die illegale Bauten, die Entwässerungsrinnen die Haupt Probleme sind, die Bürgermeister reagierten, entfernten den Palmen Müll, der jede Drainage verschlossen hatte.
Frage, warum er Nichts dagegen tat?

Ebenso nicht gegen die Beton Wälle, welche als Mini Staumauer erneut funktionierten, keine Ablauf Möglichkeit schuf.
Afrim Qendro, wurde noch von einem der letzten fähigen Staatsanwälte angeklagt: Zamir Shtylla
Überflutungen auf der Autobahn, Afrim Aufenthalt: Schuldig sind nicht Palmen, aber Entwässerungsrinnen, illegale Bauten, Interventionen und Verschiebung von Arbeiten, die Entlastung Wasser
Drejtori Përgjithshëm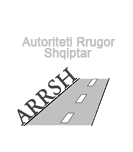 Përmbytja në autostradë, Afrim Qendro: Fajtorë nuk janë palmat, por kanalet kulluese, ndërtimet pa leje, ndërhyrjet dhe spostimi i veprave që shkarkojnë ujë
Edi Rama und sein "Strategisches" Projekt mit Lefter Koka und Vangjush Dako in Durres. Welt Premiere der Idiotie
Schon 1995 waren die Zustände bekannt, in Verantwortung der Internationalen, welche die Zustände schweigend duldeten.
DER SPIEGEL 38/1995 DER SPIEGEL 38/1995
Artikel als PDF ansehen Artikel als PDF ansehen
Albanien: Plötzlich sterben Albanien: Plötzlich sterben
Der neue Kabinetts Chef von Edi Rama: Engjell Agaci, wird von Berisha, als Gross Drogen Schmuggler geoutet. Aber das ist die normale Verleumdung von Berisha durchaus.

Fakt ist, das Engjell Agaci, keinerlei Kompetenz hat, Erfahrung sich diesen Posten erkaufte, identisch wie der Gangster Oured Bykybahsi bei Berisha. Inkompetenz und Betrug als Programm. Er schweigt zu der Super Kathastrophe mit den Überschwemmungen, dokumentiert erneut die absolute Unfähigkeit.
Engjëll Agaçi, sekretari i ri i përgjithshëm i Kryeministrisë
Ish-kryeministri Sali Berisha ka denoncuar sot publikisht Ëngjell Agaçin, sekretarin e Përgjithshëm në Kryeministri, ndërsa e akuzon atë për vjedhje energjie. Berisha ka publikuar në…
Kryeministri Edi Rama, ka prezantuar sekretarin e ri të përgjithshëm të kryeministrisë, ai është Engjëll Agaçi.
Kryeministri Rama, në rrjetin "Faceook", shkruan se- " Historia e Ëngjëll Agaçit është një histori suksesi nga ato në rrugën e emigracionit, ku djem e vajza të dalë nga shtëpitë e varfra shqiptare të viteve '90 u nisën drejt ëndrrash në dukje të pamundura dhe i bënë ato të mundura.
Me forcën e madhe të ambicies, me vullnetin e fortë të njeriut në një betejë për të ardhmen, me talentin e me përulësinë e kujt s'ka asgjë tjetër veç fuqive të veta në tokë të huaj, madje përballë paragjykimesh tejet penguese, shumë prej tyre ia dolën.
Dhe një prej atyre që ia dolën të bëjnë rrugë e karrierë, është edhe Ëngjëll Agaçi. I shkëlqyer në studime, i pandalur në punë, i papërtuar për t'u ardhur në ndihmë shqiptarëve në Itali, i respektuar në mjedisin profesional të Romës, ai la studion e tij të avokatisë në kryeqytetin italian për t'iu përgjigjur pozitivisht ftesës sime që të jetë Sekretari i ri i Përgjithshëm i kryeministrisë.
Duke falenderuar për mirësjelljen e korrektesën në dorëzimin e detyrës paraardhësin e vet, kam bindjen se falë Ëngjëll Agaçit, puna me draftet e reformave e të ligjeve do të njohë një cilësi të re dhe fryma e skuadrës vetëm do të fuqizohet falë kulturës së tij të jashtëzakonshme profesionale e qytetare".
http://www.gazetadita.al/engjell-agaci-sekretari-i-ri-i-pergjithshem-i-kryeministrise/